The LiFePO4 brand directly reflects the quality of LiFePO4 batteries to a large extent. Because the battery industry is an industrial industry, generally speaking, the better the quality, the greater the brand's reputation. This means that the brands you can recognize are basically LiFePO4 batteries that do very well in the industry. At present, the LiFePO4 brand has a great number. And this Part I mainly introduces CATL battery and EVE battery.
CATL is a company that everyone knows in the battery industry. CATL is from China is an industry leader in China's battery field, and is currently the world's largest manufacturer of lithium-ion batteries. CATL is headquartered in Ningde City, Fujian Province, China, and has branch offices in many parts of China and even some overseas countries. CATL's business covers the research and development, manufacturing, and sales of electric vehicle battery systems and energy storage systems. CATL is committed to providing cutting-edge solutions for global new energy applications. In 2021, the annual power battery loading capacity of CATL batteries will be 80.51GWh, which is a very large number.
At present, the most widely known products provided by CATL are their lithium-ion batteries. CATL battery can be mainly divided into ternary lithium batteries (NMC) and lithium iron phosphate batteries (LiFePO4). For electric vehicles, the NMC batteries are more common; and for those who love DIY LiFePO4 batteries, the LiFePO4 batteries are more familiar. In the eyes of many people, a CATL battery means high technology and high performance and is the first choice for many people when choosing batteries. The only downside to the CATL battery may be that it is relatively expensive, but the higher price comes with a better battery, which is something we cannot ignore. And in 2022-2023, the energy density of CATL's LiFePO4 battery will reach 180-200Wh/kg in an all-around way, and in 2023-2028, through the optimization of material systems and processes, an energy density of 210-230Wh/kg will be developed. LiFePO4 battery. This is good news for those who love LiFePO4 battery DIY because companies that are good at R&D are often trustworthy.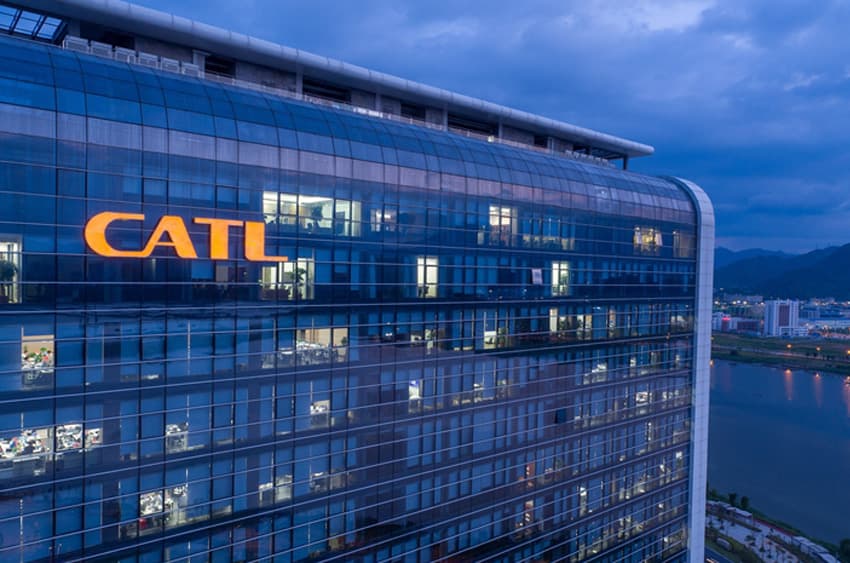 CATL is one of the largest lithium-ion battery manufacturers in the world. Due to the good performance and durability of the CATL battery, many companies have established deep cooperative relations with CATL. In terms of power batteries, well-known car companies such as Tesla, BMW, Daimler, Honda, and Toyota are all partners of CATL. In terms of energy storage batteries, Powin Energy, KSTAR, Next Energy & Resources, FlexGen, Enphase, and other companies are CATL customers.
So many big companies use the CATL battery, which will cause imitation of individual consumers, so more and more battery DIY enthusiasts also choose CATL battery, and after using them, they find that CATL batteries are really worth the money, and can provide high-performance power to their gear. The final result is that more people choose CATL, pushing CATL to the forefront of the lithium-ion battery industry.
EVE stands for EVE Energy Co., Ltd. Founded in 2001, EVE is a high-tech enterprise from Huizhou, Guangdong, China, focusing on the innovative development of various types of lithium batteries. After more than 10 years of development, The EVE battery is also sold worldwide and occupies an important position in the Chinese market. In recent years, EVE has focused on the power battery and energy storage market, and adopted a highly automated and information-based production method to provide customers with high-quality, high-reliability lithium battery products and services. Core businesses such as lithium primary batteries, lithium-ion batteries, and power supply systems have been formed. The products cover markets such as smart grid, smart transportation, smart security, energy storage, new energy vehicles, and special industries.
Similarly, EVE also provides NMC batteries and LiFePO4 batteries, and the performance is also very good. However, the route of the EVE battery will be somewhat different from that of the CATL battery. EVE also has an important business of lithium primary batteries, that's non-rechargeable batteries. In addition, a rechargeable EVE battery is more cost-effective.
Although the performance of the EVE battery is not the best in the industry, after synthesizing various factors, the EVE battery has good performance and certain price advantage. This high-cost performance has been recognized by many LiFePO4 battery enthusiasts. At present, many people choose to buy EVE batteries to build their own LiFePO4 battery packs, because they can spend the least money and get relatively good performance.
There is no doubt that the LiFePO4 brand including CATL and EVE is excellent, and the batteries they produce meet the needs of most users. When choosing LiFePO4 batteries, it is most important to choose the most suitable one. CATL battery and EVE battery, which is your best companion?