Battery Finds is your trusted online LiFePO4 cell supplier.
Our cells undergo a strict and selective quality control process that ensures only the best A-grade cell make it into the final battery.
*In Stock & Ready To Ship! Limited Supply. Order Yours Today!*
Make the world a greener place while also
saving money.
Reputable LiFePO4 Battery Supplier
Battery Finds is a reputable LiFePO4 battery supplier. We distribute high-quality LiFePO4 cells, LTO cells, and lithium-ion cells for DIYers, installers, and consumers all over the world.
We partner directly with manufacturers and the largest distribution channels directly to offer CATL, EVE, Lishen, CALB, REPT, ETC, BYD and Ganfeng lithium-ion battery cells for less to our customers. The range covers rechargeable Li-ion LiFePO4 battery from 40Ah to 500Ah.
Here are some of our smartest and creative customers' DIY projects. They share the story of how to build your own battery pack, how to build a home electricity wall and more… Our batteries have helped people accomplish their boondocking dreams and get rid of their battery anxiety.
#batteryfinds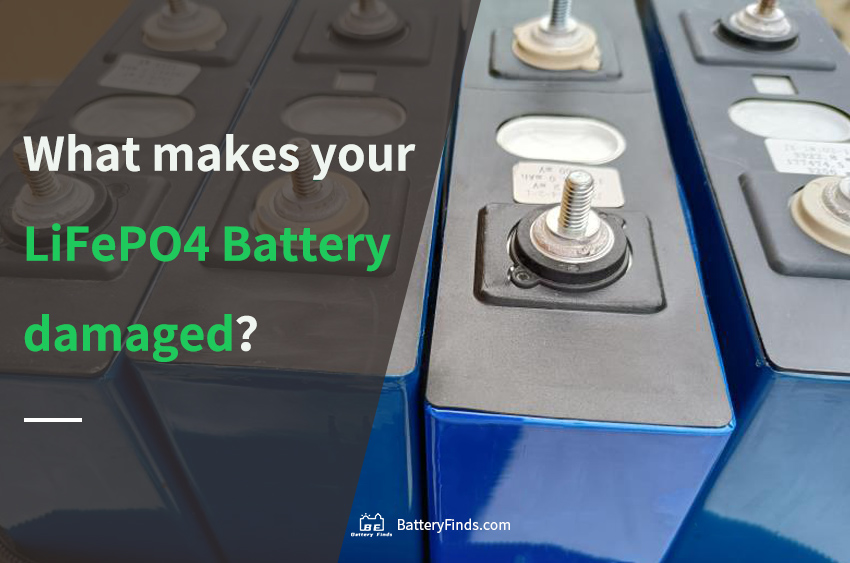 LiFePO4 battery has always been a very safe lithium battery, but there must be some reasons for the LiFePO4 battery damaged. Because there is nothing invulnerable in the world, but as long as we fully understand
Read More »
When purchasing LiFePO4 batteries, the LiFePO4 energy density is often encountered. This parameter is very important and demonstrates the performance of the LiFePO4 battery to a large extent. What is LiFePO4 Energy Density? LiFePO4 energy
Read More »
What is the difference between DIY LiFePO4 battery and OTS LiFePO4 battery? When many people consider purchasing energy storage equipment or battery backup for their families or institutions, they will definitely think about such a problem.
Read More »
SIGN UP FOR $10 USD ON YOUR FIRST PURCHASE
Get on the list and receive updates about deals, new products, enjoy DIY project ideas and more.