If you're interested in solar energy, chances are you've come across Will Prowse. With his popular YouTube channel, forum, website, and Amazon bestselling book, Will has become the go-to expert for DIY solar enthusiasts. His transparent, detailed reviews and explanations have earned him a loyal following.
Will is a former systems engineer who became fascinated with solar power after building his own off-grid camper van. He started his YouTube channel in 2010 to share what he learned about designing, installing, and maintaining DIY solar systems.
Over the past decade, Will's channel has grown to over 839K subscribers. He provides in-depth product reviews, step-by-step tutorials, and comparisons of popular solar equipment. Will is known for his unbiased advice, willingness to highlight flaws, and focus on real-world functionality over marketing hype.
Why Follow Will Prowse for DIY Solar?
There are a few key reasons Will Prowse has become the most trusted name in DIY solar:
Hands-on experience: Will has built dozens of solar systems, from small sheds to full off-grid homes. He tests products first-hand in real-world conditions.
Obsessive research: Will spends hours digging into manuals and specs before reviewing a product. He leaves no stone unturned evaluating functionality.
Focus on practicality: Will ignores flashy features and focuses on usable power, efficiency, reliability, and cost. He gives DIYers the nitty-gritty details they need.
Candid assessments: Will highlights shortcomings and issues with products. He warns when companies exaggerate claims or mislead consumers.
Cost-conscious recommendations: Will knows DIYers are budget-minded. He suggests the best value products that balance performance and price.
Responsive community: Will answers thousands of questions in his forums and YouTube comments. He listens to feedback and tailors content to DIYers' needs.
Will Prowse's Solar Resources
Beyond his wildly popular YouTube channel, Will provides many free resources for learning about DIY solar power:
YouTube: Will has over 839,000 subscribers and 379 instructional videos which have garnered over 97 million views on his channel. His content covers solar system design, component selection, installation, troubleshooting, and more. Especially useful for DIY beginners are his series on solar batteries, charge controllers, and designing complete off-grid solar systems.
Forums:
Will's
DIY Solar Power Forum
has over 80,000 members discussing all aspects of off-grid solar. It's an invaluable place to ask questions and learn from fellow DIYers.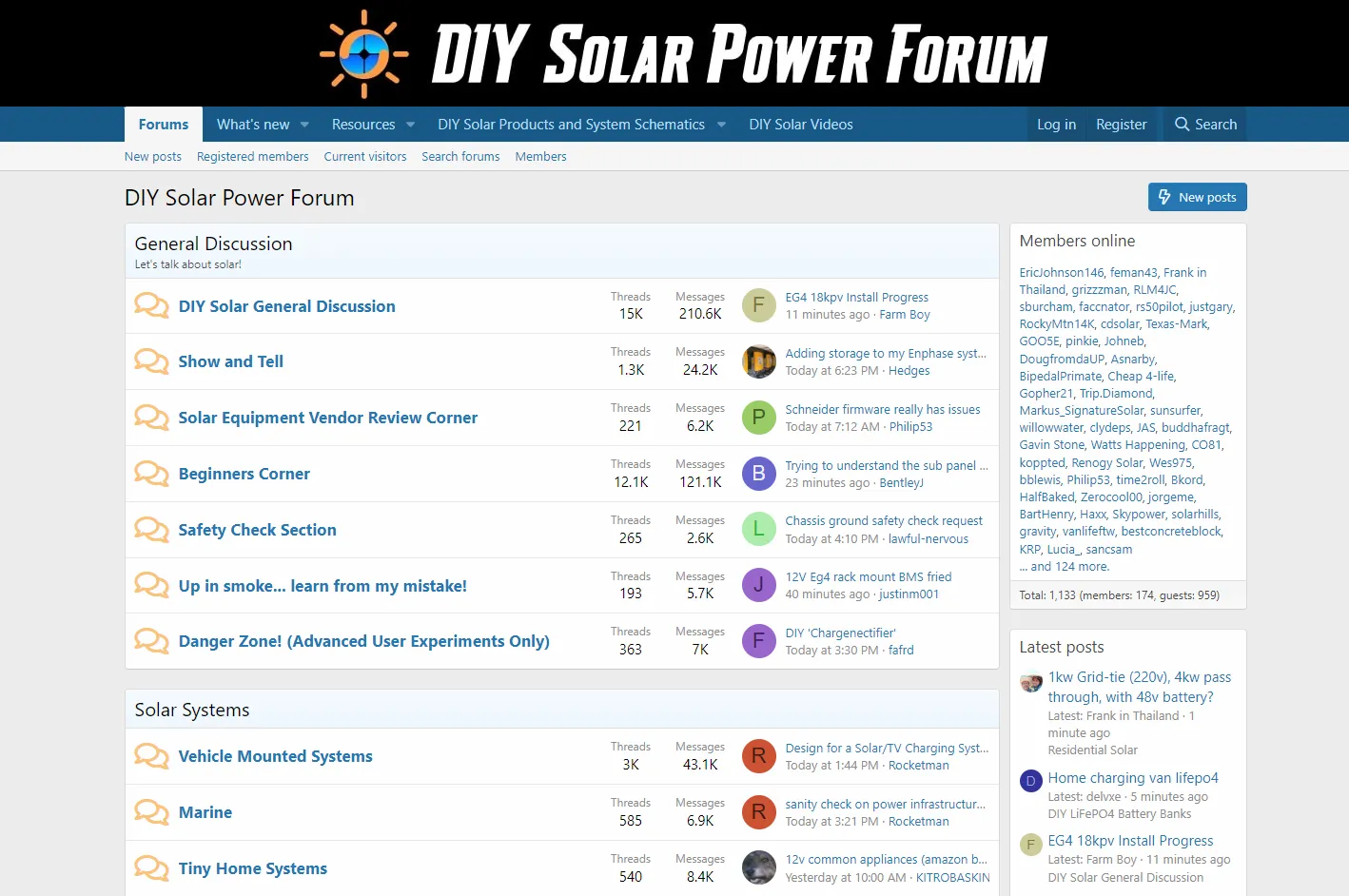 Website: On his

website

Mobile Solar Power, Will shares guides, gear lists, and updates on new DIY solar products.
Book:

Will's book [

Mobile Solar Power Made Easy

!: Mobile 12 volt off grid solar system design and installation. RV's, Vans, Cars and boats! Do-it-yourself step by step instructions. Paperback – May 15, 2017], an

Amazon #1 bestseller

, covers solar system components, installation, and maintenance specifically for mobile applications. The book provides clear, concise explanations of solar system basics as well as practical examples and diagrams. At just ~$5 for the paperback, it's an incredibly cost-effective resource that has given many readers the knowledge to successfully build their own off-grid solar system. The physical book allows for easier marking, highlighting, notes and a more relaxing read. Some information may now be outdated, so checking Will's YouTube channel and website can provide the most up-to-date recommendations. Learn more about the book and see the table of contents on

Will's website

. The book is available for purchase on Amazon.
Whether you're completely new to solar or have some experience, Will Prowse is the definitive expert for DIY solar education. Subscribe to his channel, join his forum, and browse his website for the most practical, honest solar knowledge out there.
Is Will Prowse the reason you got into solar? Leave your comment below!